ITALY, JULY 15th, 2022 - Holy David is building the online viewing room of the future with technologies he personally chose and selected to guarantee high levels of privacy and security to visiting guests. Simulacrum will be available for the first previews attended by exclusive and selected guests at the end of 2021 and it will be different than any other existing viewing room. It will be fully online, private and accessible only to the owners of special keys, the Golden Ratios.
Once inside, collectors will be directly in touch with Holy David's artworks and will be able to gaze at them with two clear and powerful zoom modes.
"It will be an experience like no other. It will be a viewing room like you've never seen one before. Elegant, refined and fenomenally focused on my artworks and on keeping the highest privacy and discretion for my dear guests"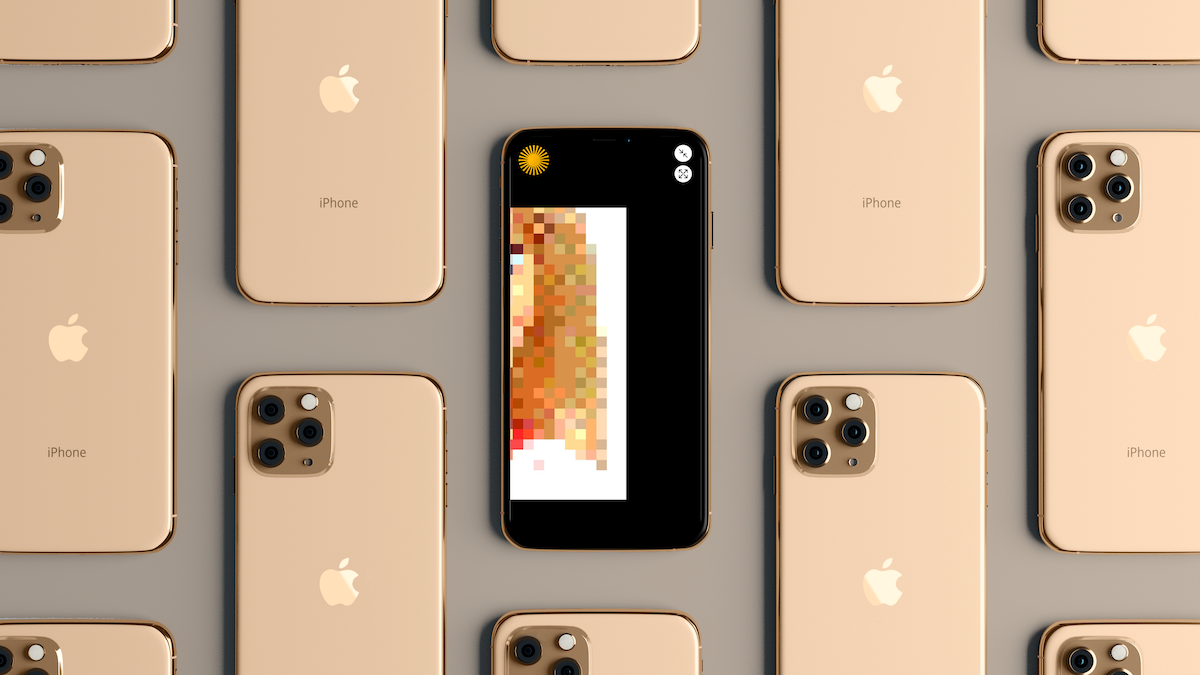 Cloud and web technologies and accessibility from any device
When you search for art platforms online, you can find thousands of them and the term online viewing room always pops out. Gagosian, David Zwirner, Art Basel - they all offer their own viewing rooms. And now Holy David has his own.
Simulacrum is not built on external platforms but it's a viewing room that has been entirely built and supervised by Holy David himself, with web technologies and frameworks that are capable of guaranteeing exceptional performances. This way, artworks flow one after the other smoothly and zooming in to see details is a breeze.
Cloud and web technologies let Holy David build a online viewing room that can be accessed from any device and from anywhere in the world. And that's not it: thanks to careful design studies guests can have the best viewing experience on any screen. From smartphones to huge screens, Simulacrum always looks good.
"Wether my dear guests are travelling, or by the pool or sitting in their living room, Simulacrum lets them take a moment for themselves to really get intimate with my artworks whenever they feel the urge to"
New security and privacy standards for online viewing rooms
Since Simulacrum has been built by Holy David from the ground up, guests are always anonymous and privacy is always guaranteed. Simulacrum is indeed the first online viewing room that doesn't need and use personal data for guest access.
Accounts and passwords are not required since guests just need to have with them the unique random code Holy David generated himself: the Golden Ratio. Golden Ratios are the access keys for Simulacrum online viewing room and they are 128 bit strings that are highly randomised and unique.
There is only one chance in a trillion to have two identical keys and each key is exclusively sent for usage to Holy David's handpicked guests he personally selects from galleries, auction houses, curators, collectors, journalists and other artists like him.
Golden Ratios do not store any data about the identity of guests so they can be safe to look at Holy David's artworks inside a virtual space that's completely private and perosnal, knowing that their personal data are not only safe, but even never used and required,
About Holy David
Holy David is the Italian contemporary artist that will introduce Computational Art to the world on 2022. He built Simulacrum, the new frontier for online viewing rooms, and he introduced a new way of living art where privacy and the environment are constantly respected and elevated.Holy David has never shown himself to the public and his identity is jealously kept hidden and never shared. Born on 1996, Holy David makes art since he was 15 and lives with technology since 18. When he turned 24 he had a revelation and understood that the art of the future is the kind of art where the human being and technology empower each others instead of competing with each others.